How to make the most of your Partners RnR!
14 September 2020 , Posted by Ellie Samuels & Julie Loveny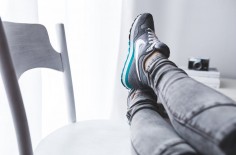 Making the most of your partners break is important to spend quality time together, with most FIFO workers being away for weeks at a time you are not able to spend a lot of time together you want to make the most of the time you do get.
Be organised! Being as organised for the week as you can be will allow you to have a less stressful week and enjoy the quality time with your partner. Have a clear idea of the kinds of things you want to do together, what might get in the way and how to over come that.
Stay healthy! Couples who sweat together stay together. This could include hiking, bush walking, swimming or going to the gym. Exercising with your partner has a lot of benefits including:
It increases your emotional bond: Exercising together provides an opportunity to create such connection, benefiting both your health and your relationship.
Increases your happiness with your relationship: Couples have reported feeling more satisfied with their relationships and more in love with their partner after engaging in an exciting physical challenge or activity together.
This video explains it further with a mini work out you can do together.
Family time! Planning activities you can do as a family is so important for you, your partner and the children. A day out to the park or a picnic is a nice way to spend time together and get out of the house.
**Remember your partner will be tired. Working long hours for long periods of time is exhausting and they will need to rest and reset before getting back to it.